Exhibition time: May 24, 2012---May 27, 2012

Exhibition Venue: Yiwu International Expo Center
Organizer: National Tourism Administration, Zhejiang Provincial People's Government
Organizers: China Tourism Association, Zhejiang Tourism Bureau, Yiwu Municipal People's Government

Co-organizers: Tourism Bureaus of provinces, municipalities and autonomous regions

Yiwu is the world's largest commodity distribution center, gathering hundreds of thousands of production enterprises around the world, radiating 215 countries and regions around the world. More than 10,000 overseas procurement personnel from more than 215 countries and regions around the world are stationed in Yiwu, with more than 90 The country's 2,652 overseas business organizations, more than 300,000 foreign businessmen each year, Yiwu market daily passenger flow of 200,000 people, constitute a large group of buyers. Yiwu Customs has exported more than 1,000 container standard containers and exported more than 400,000 container containers per year. In terms of market turnover, foreign trade exports accounted for 60%, and it was hailed as the world's largest small commodity wholesale market by authoritative organizations such as the United Nations and the World Bank. The Ministry of Foreign Affairs, the UNHCR and more than 20 international supermarket chains have set up procurement information centers or offices in Yiwu market. Today, Yiwu has become a "strong magnetic field" for attracting foreign businessmen. It is the window for China's opening to the outside world and is the most dynamic city of choice for China.

Outdoor furniture and leisure products reflect the new concept of relaxation and LOHAS. Outdoor furniture is revolutionized and innovated. The annual demand for outdoor furniture and leisure products worldwide is more than 20 billion US dollars. China has formed a strong country in the production and sales of outdoor furniture and leisure products. According to customs statistics, the export volume of outdoor furniture and leisure products in China is increasing at an annual rate of 30%, and the development of the domestic market is also growing at an alarming rate, from the initial Professional needs are gradually expanding to the needs of the public. In order to meet the procurement needs of buyers from all over the world, we will promote the development of the outdoor leisure products industry. "Yiwu Outdoor Furniture and Outdoor Leisure Products Exhibition Zone" was exhibited at the Yiwu International Expo Center from May 24th to 27th, 2012. It is an important part of the "China International Tourism Commodities Fair" and will focus on outdoor furniture and leisure products. Content for exhibition, exchange, negotiation and cooperation. Give full play to the advantages of Yiwu region, radiate the Asia-Pacific region and global industry market, and assist enterprises to expand market channels. It has built an excellent platform for communication and cooperation between enterprises and users in the field of modern leisure and daily necessities.

Range of exhibition:

Garden furniture category:

â—†Outdoor furniture categories: outdoor, park, villas, various wooden wood-plastic wrought-iron vines, rattan-like aluminum, bamboo-based glass marble, and other materials, outdoor leisure tables and chairs, park chairs, swing chairs, Leisure folding chairs/beds, beach chairs, travel folding chairs, leisure lounge chairs, leisure hammocks, camping beds, patio umbrellas, beach umbrellas, garden umbrellas, various sunshade tents, folding tents, etc.

â—† Wood-plastic landscape profiles: wood-plastic houses, pavilions, floors, wood-plastic decking, flower stands, fences, trails, steps, etc.

â—†Garden Supplies: Fence Garden Swing Gardening Supplies Garden Sculpture Outdoor Lighting Fountain Irrigation Equipment Others

Outdoor camping class:

â—†Outdoor travel goods: outdoor clothing, backpacks, hiking shoes, multi-purpose trekking poles, mountaineering equipment and equipment, rock climbing equipment, travel shoes, suitcases, handbags, travel accessories, small leather goods, travel buckles, travel equipment, Telescopes, sports watches, and other travel products

â—†Campage supplies and facilities: tents, tents, parasols, awnings, awnings, heating devices, camping lights, inflatable cushions/mats, all kinds of camping mats/seats, camping trailers/RVs, canvas sheds, carport sheds, cold protection Bags, camping heating facilities, camping kettles, sleeping bags, moisture-proof cloth, warm clothing, camping blankets, beach chairs, hanging chairs, etc.

â—† picnics and barbecue supplies and equipment: stoves (gas stoves or gasifiers that are lost after use), ultra-light cookware, barbecue tools, barbecue stoves, electronic barbecue appliances, barbecues, pots/discs/bowls, etc. , canvas, bucket or water bag, water purification tablets, folding tables and chairs, charcoal for barbecue, other picnics and barbecue supplies, etc.

Contact information:

contact number

mobile phone

Contact fax

Address: No. 3, Building 40, Jiangdong 4th District, Yiwu City, Zhejiang Province

Postal code: 322000

e-mail:

Contact: Wei Baokang
Electronic Packaging is a high-end packaging requirement`s industry ,the most popular box is Apple Mobile Phone Box ,wireless blue tooth speaker . we already make many box for mobile hone brand ,like Huawei ,and our quality is very good enough .
it is very popular in the world ,and then it always can be luxury gift ,so it need beautiful and quality packaging box for keeping their shipping safety and gift box for making it like a gift .
That is what we can do for your mobile phone ,provide custom packaging box.
Following is some of picture for electronic packaging :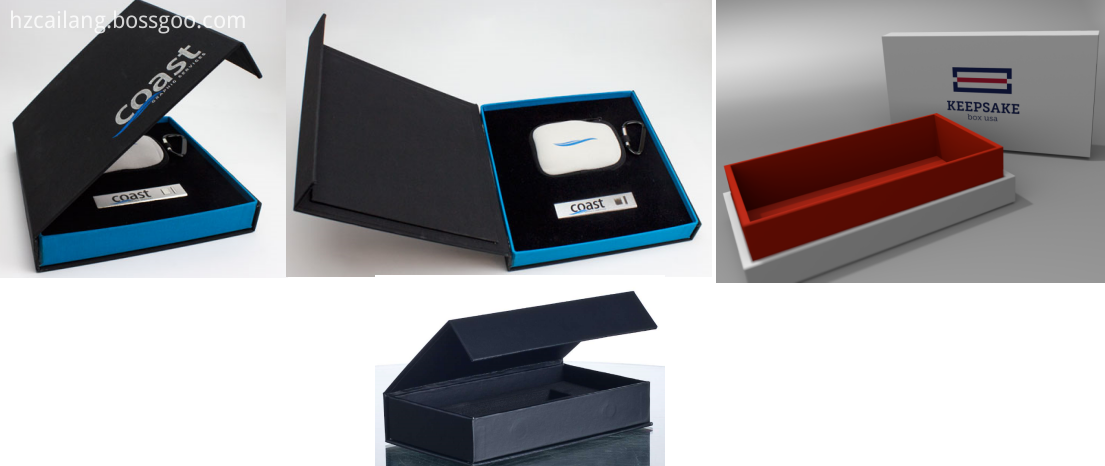 If you are interesting in make beautiful and safety box for your electronic packaging ,please email me freely
Electronic Packaging
Electronic Packaging,Electronic Blister Packaging,Plastic Electronic Packaging,Electronic Toy Packaging
Huizhou Cailang Printing Products Co.,Ltd. , https://www.onlymakeboxes.com