Summary of individual problems in the Elisa kit during the experimental operation
Specimens and collection, storage and transportation factors
Severe hemolysis, in the ELISA assay labeled with HRP, the hemoglobin remaining in the pores has peroxidase-like activity, which catalyzes the coloration of the substrate to cause false positives; the serum mixed with red blood cells is easy to precipitate or adhere to the polyethylene pores. Washing; if there is bacterial contamination, the bacteria may contain endogenous HRP, which may also produce false positive reactions; specimens are incompletely coagulated, sometimes in order to gain time for rapid detection, often forcibly centrifuged to separate serum when blood has not begun to coagulate. Some fibrinogen remains in the serum, and fibrin blocks visible to the naked eye can be formed during the ELISA assay, which is likely to cause false positive results; blood collection tube washing is not thorough, repeated use is easy to cross-contamination; plastic test tubes can adsorb antigenic substances, samples Prolonged exposure to plastic tubes can cause false negatives in the antigen content of the sample.
Serum samples should be tested at fresh times and severe hemolysis specimens should be disabled. In general, serum samples measured within 5 days can be placed at 4 ° C, and the specimens are stored in the refrigerator for too long to cause serum IgG to polymerize, which makes the reagent background of the indirect method deeper. It should be stored at -20 °C for more than one week. After the frozen serum is melted, the protein is partially concentrated and unevenly distributed. It should be thoroughly mixed and avoid bubbles. Bloody or precipitated serum samples should be centrifuged or filtered before clarification. Repeated freezing and thawing will cause the antibody titer to fall. Therefore, if the serum sample of the test antibody needs to be stored for multiple tests, it should be stored in a small amount; it is best to use a disposable glass test tube or vacuum tube to collect blood vessels; and use non-anticoagulated specimens, Heparin anticoagulated plasma increases OD value, which may be related to the high negative concentration of heparin, which is sensitive to the lack of elution of enzyme label; EDTA and enzyme inhibitors (such as NaN3) can inhibit horseradish peroxidase activity in ELISA system. After the blood sample is collected, it must be fully coagulated before separating the serum, or the specimen is collected with a blood collection tube with a separation gel or a suitable coagulant is added to the blood collection tube.
The Plush Bag is easy to carry. It is a favorite bag for children. It can hold snacks, books and some spare things in life. Major fabrics are made of soft plush. Fabrics are environmentally friendly and will not cause any harm to children. And it's totally beyond your child's wildest dreams!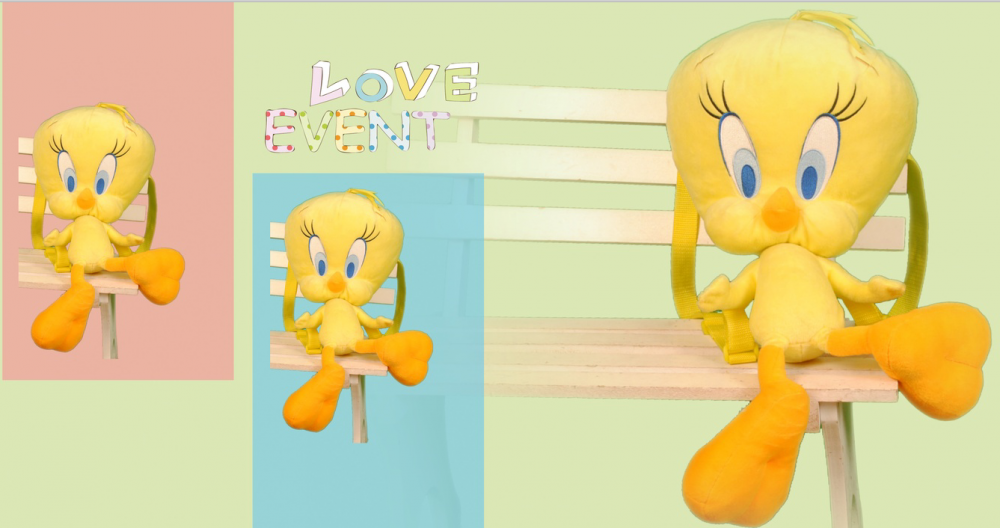 Genuine promises: All our products, quality assurance, please rest assured to purchase orders.
About the delivery date: We have a strong team to serve you, to ensure that customers order the delivery date.
About packing: We use punched plastic bags to prevent children from danger. The material of plastic bags can be provided by customers. We can produce them as required. Cartons, colour boxes and other packages can be customized according to customers'requirements.
After-sale service:If there are any quality problems in our products, we can unconditionally replace them.
The company's products with environmental protection materials, excellent workmanship, all kinds of supporting facilities, advanced technology, perfect management, excellent quality, reasonable price, rapid development, strict confidentiality, complete after-sales service. Only detailed product drawings (or samples) are required to provide customers with one-stop service from development to after-sales service.
Map customization:We have professional designers who can design according to your requirements. You only need to provide pictures of toys (physical objects or floor plans) to customize the products you want.
Plush Bag
Plush Bag,Baby Plush Bag,Plush Stuffed Bag,Plush Toy Bag
SHEN ZHEN HAO XIAN LONG TECHNOLGY.CO.,LTD , https://www.haoxianlongtoys.com